Cutting-edge Cyber Security Solutions to protect from the cyber threats.
With many years of experience and expertise at our disposal, we can meet any challenges including cyber security solutions that you might be facing in your business, regardless of how complex they might seem. As well as devising your perfect IT solution that addresses your business's current IT framework, we also strive to ensure that it serves as the foundation for the future growth of your business. The IT solutions we provide are managed services that utilize a hybrid model of Automated Cloud Backup, and anti-malware solutions.
Your peace of mind is our ambition.

Off-Site/Secure true backup solution
On-Line Cloud Backup hosted in New Zealand
Continuous Data Protection
Incremental Scheduling saving Bandwidth
Ministry of Justice Approved

Suse Linux Open Enterprise Server Solutions
Groupwise Email and Collaboration
ZenWorks Desktop Management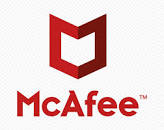 Endpoint Protection for multiple systems and devices