Streamline your operations with our proactive Network Managing Services
We are IT infrastructure services provider, offering a wide range of services, such as, assessments, installation, program and project management, cloud enablement, and wireless site surveys. The approach we take to your IT needs is holistic, we see your network as a series of interwoven components that have to work seamlessly together in order to facilitate business productivity.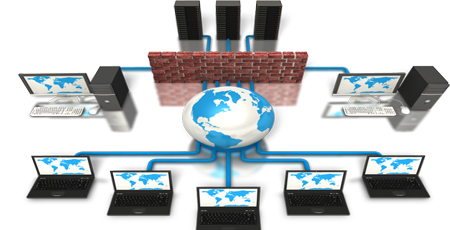 Network Servers, Computers and software sales and support

Accounting and Business Software

KeepItSafe Off-Site Automated Backup Services

Anti-Virus Software with fully monitored and managed services

Network and Computer Troubleshooting

Administration
As part of our system administration services, we are responsible for configuring operating systems, operating software, monitoring, deploying patches, network managing services, troubleshooting incidents, and ensuring a desired level of service availability at all times.

Configurations
Managing configuration is the process of ensuring that components, such as computer hardware and software are maintained in a state in which they are desired by the user. System performance is also ensured with Configuration Management (CM).

Customisations
Customer-tailored services are those that are tailored to meet the needs of individuals. When services are better suited to client's needs, the there are greater efficiencies and lowers costs.

Implementation
Implementing a process refers to the process of helping an organization to adopt new methods and procedures in strategy-based manner. Processes are implemented by business to improve efficiency, reduce errors, streamline tasks, or boost business growth.

Installation
Installation involves copying/generating code from the installation files to local files, creating necessary directories, setting up environment variables, and providing a separate uninstall program. Data and user security migration are key to a successful installation.

Integration
As the name implies, IT integration is the connection of data, applications, API's and devices, and people, in order to be more efficient, productive, and flexible across your organization.

Troubleshooting
Troubleshooting is the first step in solving a problem that is often used to repair products or processes that have failed on a machine or system. With over 50 years of combines expertise in troubleshooting, you are in good hands with Computer Wise.

Upgrades
Upgrades includes all new versions, releases, bug fixes, error corrections, workarounds, updates, modifications, patches or any other changes to the Licensed software, deliverables and documentation